The Universidad Anahuac Mexico signs an agreement for double degrees with the Rennes School of Business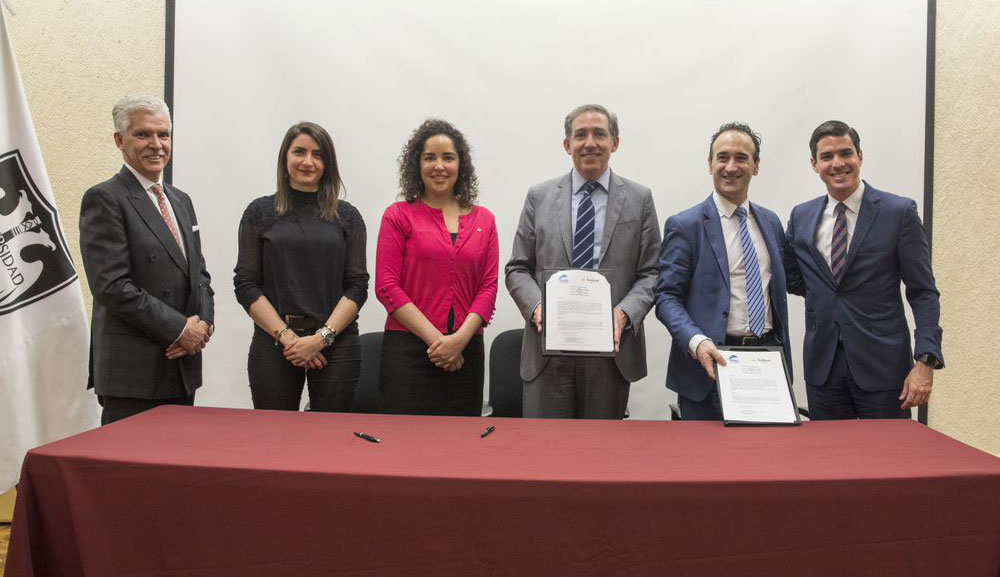 In a context of international academic cooperation, the Universidad Anahuac Mexico and the Rennes School of Business signed an agreement in which the BS Global Management students -which will be opening in the fall semester of 2020- could get the Master degree granted by said institution.
With this agreement, the BS Global Management students will take three years at the Universidad Anahuac Mexico to later take between 14 and 16 months for the Master at the Rennes School of Business.
Among the study areas that they can choose, there are the following: Supply Chain Management, Sustainable Management and Eco-Innovation, Digital Marketing & Communication, International Marketing, International Luxury & Brand Management, Global Business Management, Sports, Leisure and Tourism Management, International Accounting, Management Control and Auditing, International Finance, International Financial Markets Analysis, Data & Business Analytics, International Business Negotiation, International Human Resource Management, and International Management.
Dr. Santiago García, Dean of Global Business at the Rennes School of Business;  Patricia Ruiz Ortega, Director of Internationalization, MS, and Alfredo Nava Govela, MS, Director of the Faculty of Economics and Business came together for the signature of this agreement.  
It represents a great opportunity for the students in our Institution as -in addition to their academic and intellectual development- they will have the opportunity to develop their linguistic, cultural, and social skills.

For further information, please contact:
Internationalization Directorate
Mariam Hernández Rea, BS
mariam.hernandez@anahuac.mx