Master in Global Bioethics M.S. Online

Starting date: May 22nd, 2023
8th generation
The School of Bioethics of Universidad Anáhuac México, responding to the need to prepare experts in the field of Global Bioethics, and together with leading educational institutions worldwide, has developed a master's degree that reaches those professionals interested in Bioethics but who don't have access to a face-to-face master's degree.
The online Master in Global Bioethics M.S. offers an outstanding global perspective of bioethics, taught by international experts with a high academic rigor. The program is for those professionals in the health sciences, philosophy, law, or any other discipline, who wish to acquire and apply the knowledge of Bioethics.
The Master in Global Bioethics M.S. is a co-sponsored program in collaboration with: Ateneo Regina Apostolorum; and the UNESCO Chair in Bioethics and Human Rights, Rome.
The Master in Global Bioethics M.S. will train future professors, health care professionals, biomedical researchers, social and political agents with high academic knowledge and skills in bioethics. It will provide an integral formation in the field of global bioethics allowing participants to develop their professional activities, both in the private and public sphere, with social responsibility and grounded in a person-center approach.
Our Master's is a flexible distance learning program, entirely online, for working professionals. The completion of the Master in Global Bioethics M.S. typically involves 2.5 years of course work.
Academic courses and course description
Student Learning Outcomes
Critically evaluate standard practices to determine whether they are ethically sufficient.
Analyze emerging moral issues in biomedicine and develop ethically sound professional responses.
Effectively develop and critically evaluate practice and institutional polices.
Discern and discuss ethical dilemmas in health care.
Think critically in response to new and emerging health-care issues.
Educate others in ethical issues related to health care.
Students will have access to the online library of Universidad Anáhuac México where all the books needed for the program will be at their convinces.
Visit the Library
This page contains useful information for new and current students in our program. Please bookmark this page as you will find many helpful links that are regularly updated.
TECHNICAL REQUIREMENTS
Personal computer
Up to date web browser
Internet Explorer, Firefox, Safari
Microsoft Office 2000 or newer
Word, Excel
Adobe Acrobat Reader
CD-ROM drive
Headset with built-in microphone
Email accessibility
Broadband connection strongly recommended
MORE INFORMATION: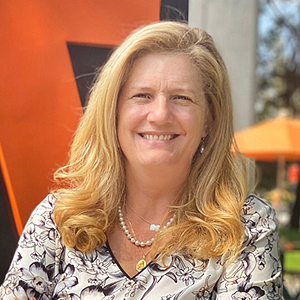 Graduate Bioethics Programs
Faculty of Bioethics, Anahuac University
maria.girault@anahuac.mx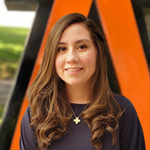 Pamela Guerrero Guerrero
Educational and Technological Support
Master in Global Bioethics online
pamela.guerrero@anahuac.mx
---