Welcome!
Global Management
To globalize, to lead internationally, and to innovate
---
Start your journey and give the first step towards your future as a leader of positive action.
To have an international mindset
To elaborate business diagnosis
To design and execute solutions
What are Global Management graduates able to do?
To be effective communicators.
To have critical thinking.
To be professionally competitive.
To be leaders.
To have integral formation.
Where can Global Management graduates work?
Multinational businesses.
International organizations such as the UN, IMF, World Bank.
Family businesses.
Start-ups.
Government agencies.
Graduates employ a wide variety of business tools and methodologies for strategic planing and business management:
Leadership
Information technology
Financial analysis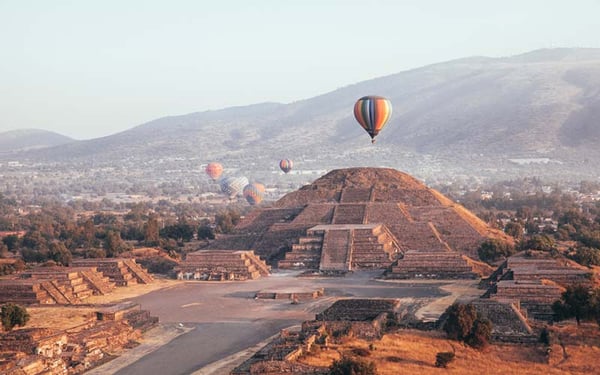 To live in a city that has everything which combines history and tradition along with modern skyscrapers
Has a network of over 75,000 alumni
It rank among the highest universities in America Latina
Dual degrees
Dual degrees with top-rank partner universities in the Americas, Europe, and Asia. You may choose among partner universities depending on the location, specialization, and financial cost (tuition, and living expenses).
Business incubator
The Business and Economics School has its own business incubator to launch the projects of students and alumni. They can get the most of the expertise of faculty members in the different business areas.
Research-oriented
The Business and Economics School has a mediumsize research arm, aimed to produce a large number of papers in different management areas. It has the purpose of advancing the state –of –the art in business and promoting business knowledge in different national and international forums.
English classes in a Spanish-speaking country
This is the only undergraduate program in Mexico City that can be fully taken in English (100%).
Faculty-student ratio
Engaged faculty, teaching in small-class settings.
Mission-focused
Development of your whole self–your faith, your values, your mind and your passions.
Global Management's curriculum
Introduction to Management
Business Rhetoric
Introduction to Computer Science
Fundamentals of Accounting
Advanced Calculus I
Being a University Student
Integrated Logistics and Operations
Principles of Marketing
Intermediate Accounting
Fundamentals of Economics
Advanced Calculus II
Fundamental Anthropology
Introduction to Strategy
Managerial Accounting
Microeconomics I
Matrix Algebra
Ethics
Leadership and Personal Development
Human Capital Management
Fourth Industrial Revolution
Fundamentals of Finance
Macroeconomics I
Calculus-based Probability
Classical and Contemporary Humanism
Entrepreneurial Skills
Business Consulting
International Corporate Law
Data Science
Financial Statement Analysis
Calculus-based Statistical Inference
Person and Transcendence
Entrepreneurship and Innovation
Strategic Management
Supply Chain Management
Managerial Finance
Econometrics I
Operations Research
Leadership and High-Performing Teams
Social Responsibility and Sustainability
Professional Elective
Professional Elective
Professional Elective
Professional Elective
Professional Elective
Capstone Project in Global Management
Professional Elective
Professional Elective
Professional Elective
Professional Elective
Do you want more information?
Contact the degree bachelor's coordinator
---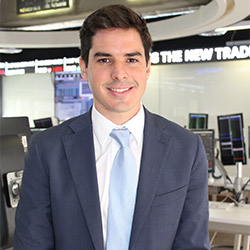 Ph.D. Jose Roberto Balmori de la Miyar
Global Management
Business and Economics School
Phone: +52 (55) 5627 0210 ext. 7027
jose.balmori@anahuac.mx
---
Accreditations of the Economics and Business School
Memberships of the Business and Economics School
Fill out the form for more information
---