Anáhuac Mexico Ranks Among the Top 3 According to QS Graduate Employability Rankings 2022
Noticia Boletín
Desactivado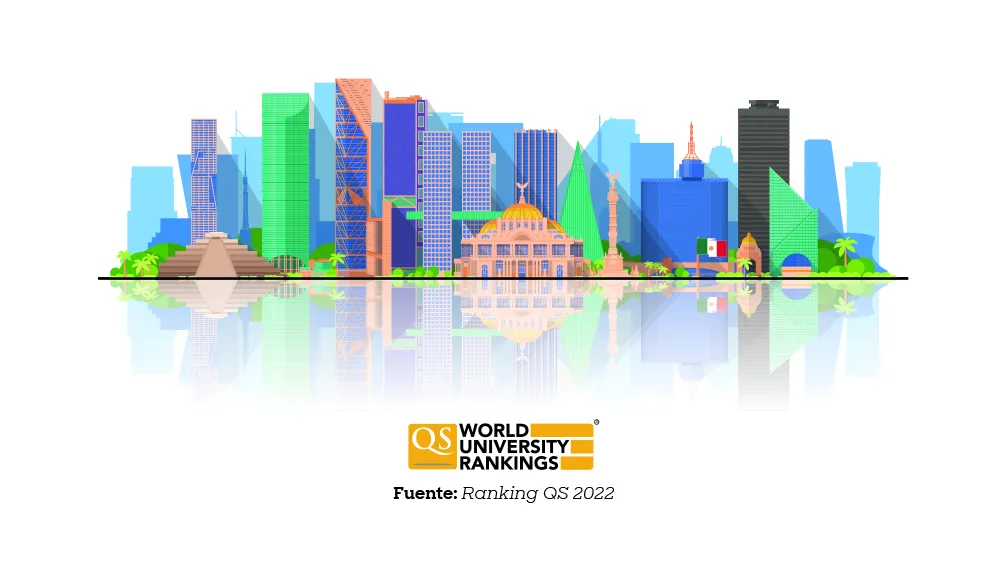 The prominent international ranking service provider QS Graduate Employability Rankings recognizes which universities are producing the most employable students and graduates.

At Anáhuac México University, we promote professional excellence and a sense of leadership based on positive action, through the creation of alliances in all sectors of society—corporate, communal and governmental—in order to offer the best opportunities on the labor market to our students and graduates.
Like every year, the QS Graduate Employability Rankings recognizes which universities are producing the most employable students and graduates. On this occasion, for its 2022 rankings, Anáhuac was deemed one of the top 300 best universities in the world in terms of the employability of its recent graduates, placing it in third in Mexico and among the top 11 across Latin America.

It is worth noting that we are ranked among the best universities in Mexico, taking into account all indicators evaluated by the ranking firm.
Each institution's score is comprised of 5 indicators: employer reputation, graduate performance, partnerships with employers, employer/student connections and graduate employment rate, in which, once again, we excelled for the second consecutive year.

With respect to recent graduate employability, QS Graduate Employability Rankings 2022 highlights that 9 out of 10 Anáhuac graduates obtain employment within the first 12 months of completing their studies.

The graduate employment rate is key to understanding how successful universities achieve this. In particular, the indicator measures the number of graduates (excluding those who decide to continue their studies or are unavailable to work) that acquire a full-time or part-time job within 12 months after graduation.

QS Graduate Employability Rankings seeks to offer students around the world the necessary tools in order to compare the employability of graduates from universities both in their country of origin and other regions across the globe.

The distinguished consulting firm Quacquarelli Symonds is behind what is possibly the most extensive research conducted on the employability of higher education institutions worldwide.

The fact that Anáhuac has managed to remain one of the top universities in Mexico in terms of employability for the sixth consecutive year (no ranking was conducted in 2021) proves that our graduates are leading professionals. In light of their comprehensive education and academic excellence, our students continue to be hired by the chief national and international companies.

Day after day, our graduates elevate Anáhuac's name, both across Mexico and around the world. And we are equally thankful for the trust that Mexican and foreign companies place in us. We shall continue to collaborate with them to generate better opportunities and solutions for society.

Although Anáhuac México University was recognized by QS World University Rankings 2022 as one of the top three universities in Mexico, in the end, however, it is our students and graduates who are the best indicators, proving to us that our efforts as an institution have a positive impact on society. Every single one of them is an authentic leader of positive action.

For more information:
Institutional Development Office
Anáhuac Employability Office
Elizabeth Osorio Cervantes
Katia Toxtli Hernández
empleabilidad.anahuac@Anáhuac.mx
---